Book: Work-Life Crossroads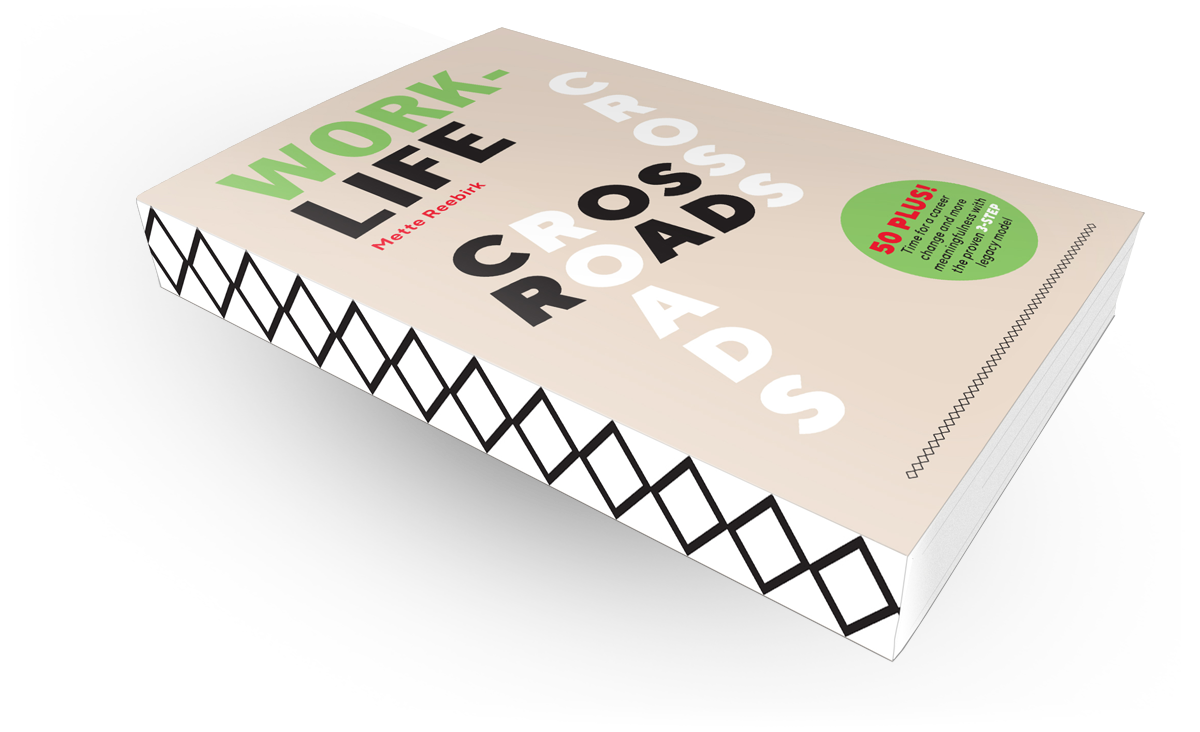 Subscibe to my newsletter and download the e-book for free
"It's never too late to step up to life and get what you truly want. My mission is to help you open your heart and mind to new possibilities and regain the good, meaningful, and purposeful life you long for.

There are so many opportunities for creating a much more purposeful career — by connecting and leveraging all your experiences, applying your knowledge in new ways. You don't need to depend on a boss or an organisation to make your work life better. Remember you´re the boss of your own life."
Testimonials for Work-life Crossroads
"I, personally, have had very positive experience in using the inspiration from Mette´s book. I have formulated my mantra as Enjoy it – or change it. This mantra has helped me in living Mette´s words of - remember you´re the boss of your own life."
Steen Thaarup, VP Sales and Marketing at AJ Vaccines
"I am thankful for the inspiration received by reading this book for my continuous daring. Thank you, Mette Reebirk, for the insights and the inspiration in this easy-to-read book - which however is best digested slowly."

Majbrit Høyer, Chief advisor and owner, B.Sc.(EE) & eMBA, WorldPower Consulting ApS